What To Expect?
Special Event Date:
When: Monday august 26 - 7:00pm
Where: Deep Sky Eye Observatory
Duration: Approximately 3-4 hours
Yoga Class
7:00pm: Enjoy the beginner-level yoga class from one of the most beautiful sites in Quinan (meet at Deep Sky Eye Observatory). Class starts at 7:00pm. Bring a yoga mat (one can be provided, let us know) and a refillable water bottle. While this class will not be strenuous, you will be asked to move around a bit, so wear comfortable, somewhat fitted clothing (no baggy t-shirts, etc) you enjoy being active in! The class will last approximately 1 hour long and will be done outdoors. Bring an extra layer or two to keep you warm when the sun sets. Click here to find out more about the teacher Kate Giglio
Snack Time
8:30pm: Refreshments will be provided.
Stargazing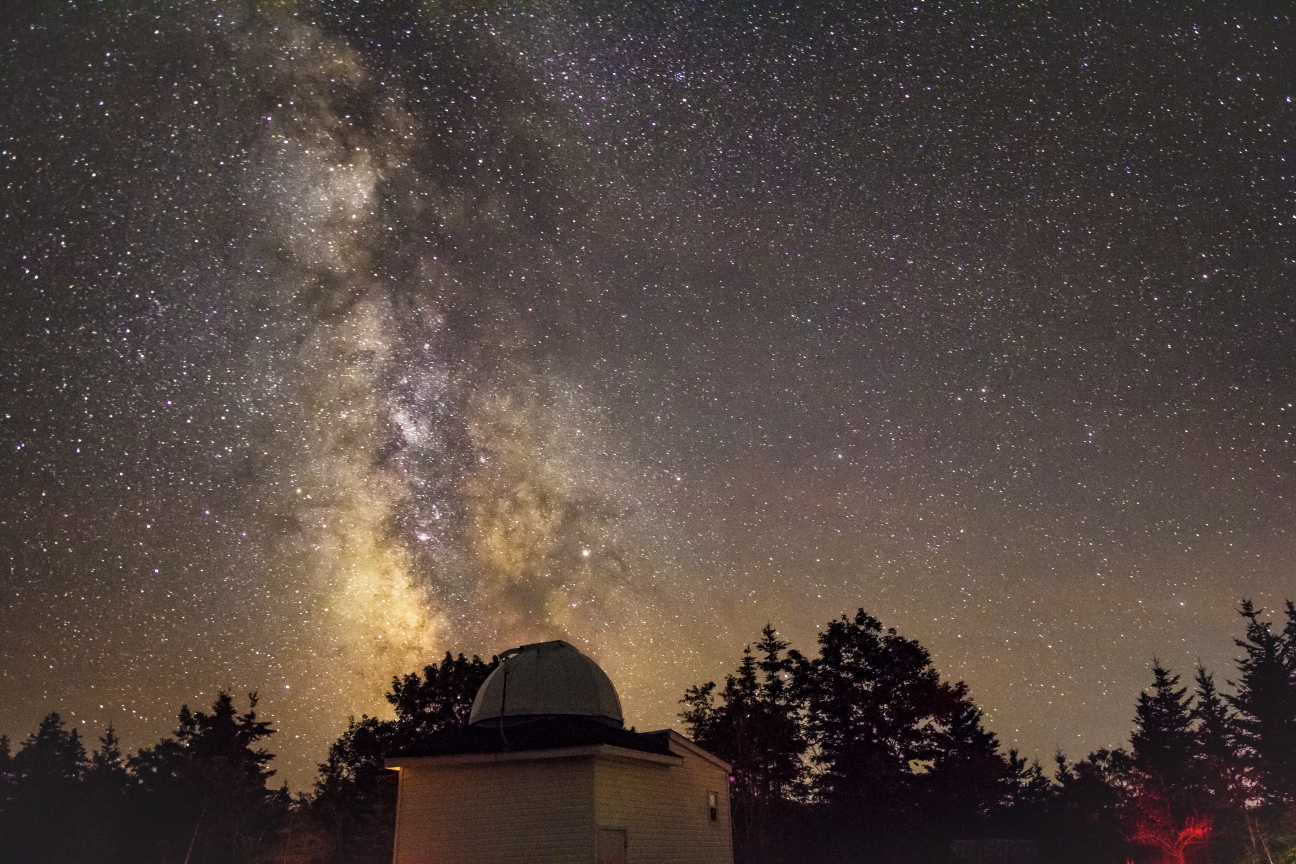 9:30pm: Start the experience in the observatory's presentation room to learn about Deep Sky Eye and the basics of the night sky.
Outside under the beauty of the Milky Way you will learn the basics of navigating the night sky using points of reference such as Polaris (North Star) and various constellations.
Back the observatory dome where you will discover the Milky Way's hidden gems through the large telescope. See planets, nebulae, and distant galaxies close up!
Special Discount for Overnight Guests
Event Registration
Cost
Adults (Age 18+) - $60 + HST

Book using the form below.
How to Find Us
The Observatory is located at:
338 Frotten Rd
Quinan, NS B0W 3M0
Email: tim@deepskyeye.com
Phone: 902-648-2723